Fragrances that feel like Superpowers: Pick some for Your Supermom?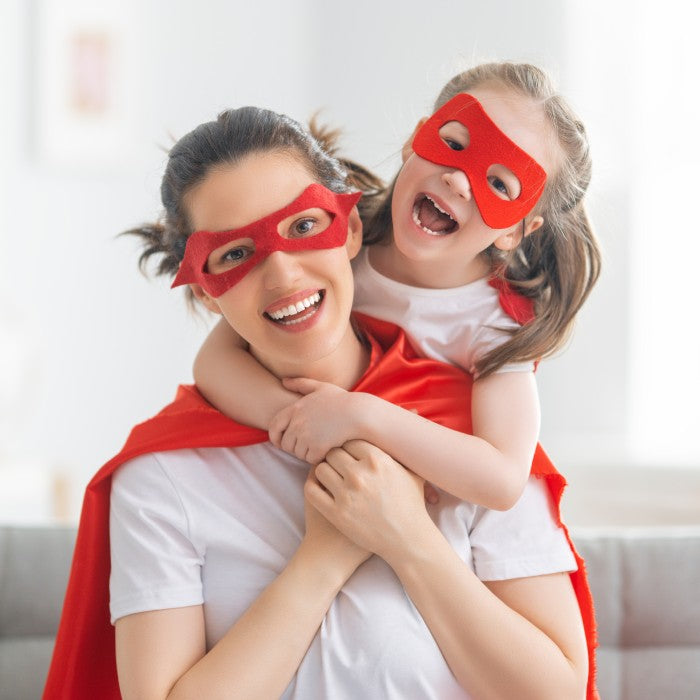 Oh, how moms are like the superheroes, we read about in our favorite comic books! They possess such an incredible array of talents that it feels like they were born with superhuman powers. Just like those caped crusaders, our moms have this incredible ability to do the impossible. As we approach May 14th, a day dedicated to celebrating these extraordinary women, what better way to honor them than with Mother's Day gifts that best complement her? Just like the infinite love moms shower upon us, these fragrant wonders have a language of their own, capable of conveying emotions without uttering a single word. Curious to know which perfume will be the perfect match for your mom's superpowers? Well, you're in for a treat! Keep on reading to discover gifts for mothers that resonate with them:
Super Strength
Have you ever wondered what is the source of your mother's extraordinary strength? How could they effortlessly carry us around when we were toddlers and conquer challenges like a boss? It's as if they possess a concealed handbag overflowing with superhuman power! To this day, they still carry the world's weight on their shoulders with unwavering grace. And for your exceptional mom, who epitomizes this superhuman strength, we have a fragrance recommendation that pays homage to her remarkable qualities: Adore Perfume. With the enchanting superpowers of Rose Damas and Geranium, this olfactory marvel is the perfect tribute to your incredible mother.
Super Healer
Moms possess a supernatural gift for mending everything! From bringing comfort during fevers and expertly tending to cuts and burns, their magical touch is the secret remedy to soothe anything kind of wound. It's a mystery, isn't it? 
The guardian of your health deserves a perfume wrapped in mystery and intrigue. We can highly vouch for Mystery Deodorant. Its delightful notes of Orange Blossom, and Violet will instantly surprise your mom, just like her healing touch immediately comforts us.
Super Vision 
Moms take the crown when imagining a brighter future for us and doing everything to see us succeed. They sacrifice so much to see us achieve our full potential. Sometimes putting their own dreams on hold to realize ours. 
This Mother's Day, thank her with a small gift of gratitude. We have handpicked Dream perfume that captures her while she always takes one visionary step at a time towards her dream!
Super Organizer
Balancing the CEO role at home and excelling professionally while juggling an infinite to-do list is no easy feat. She's the true master of time management, skillfully mapping out her days with precision. From coordinating schedules to orchestrating family activities, she has a knack for making every second count. But let's face it; even superheroes can get tired.
That's where our secret weapon comes in—the perfect perfume that brings instant bliss. Secret Temptation's Bliss Perfume is the ideal companion for your supermom! With just a spritz, this enchanting fragrance will transport her to a realm of relaxation and pure bliss.
As we celebrate the superpowers of moms everywhere, let us remember to cherish and honor them not just on special occasions but every day. To all the moms who make the world a better place, thank you for being you.