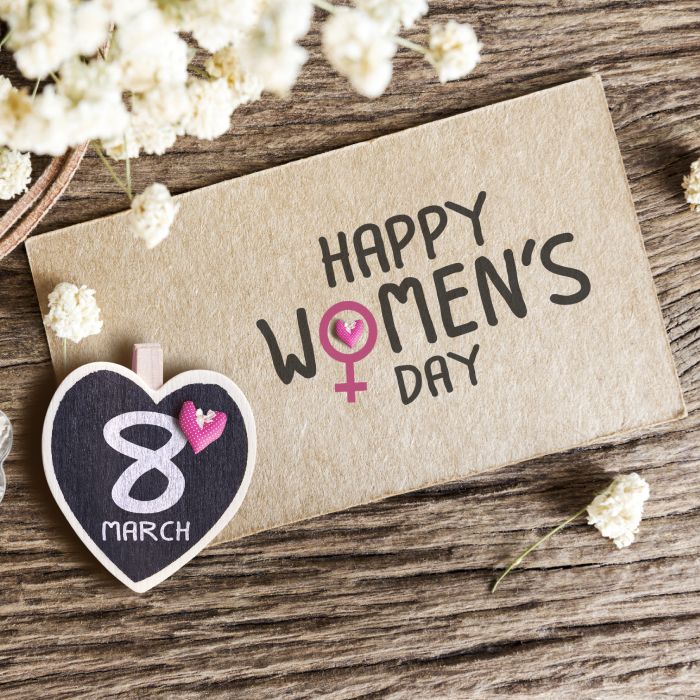 Buckle up! Because Women's Day is almost here! And it's time to shower your favourite leading ladies with love and appreciation. Whether it's your mom, boss, colleague, sister, friend, or someone special, only let this day go by showing them some extra TLC.  
And let's admit it; nothing says "you're incredible" like timeless fragrances.
Without further ado, we list some personal care products for women that will add extra shine to their crowns.
Deodorant and Perfume Gift Set
This hamper represents modern-day women's fearless spirit and comes with the following:
 Affair Deodorant 150ml

 - ideal for those who love to explore and seek new adventures. It refreshes you through demanding journeys 24/7. 

Dream Perfume 100ml 

- girls wear this one when they want to have fun. Not a moment of dullness is guaranteed after a spritz of this magical perfume. 
Shop now: https://secrettemptation.in/products/deodorant-and-perfume-gift-set
No Gas Deo Gift Hamper, Pack of 3 (120ml)
The hamper is triple-powered with fragrances that will transport her to different worlds! It's a tribute to her spirit of resilience and strength to persevere through good times and tough ones.
The Te Amo Aqua deodorant-

 is best suited for those hot summer days to keep the sweat and ickiness at bay. Feel the sea breeze and a burst of coolness with every spritz! 

The Te Amo Breeze deodorant 

- for life's carefree and cheery moments, its delightful fragrance keeps you fresh, cheerful and confident all day.

The Te Amo Pearl deodorant 

- suits casual and formal wear and makes you feel ready to seize the day.
Shop now: https://secrettemptation.in/products/no-gas-deo-gift-hamper-pack-of-3-120ml
Cheer Collection Daisy, Jazz and Ruby Perfume, Pack of 3 (30ml each)
Secret Temptation Cheer Gift Pack includes three bright and cheerful fragrances that best complement her personality for various occasions.
The Daisy perfume 

has a fruity scent that instantly boosts happiness - a modern-day wonder in these gruelling times! Its delightful fragrance is perfect for those who love a fresh makeover during the day.

The Ruby perfume 

is sensual, making you party-ready in seconds. Bonus: it gives you the charm and confidence to rule the dance floor!  

The Jazz perfume

 will cover you in the sensual and alluring aroma of jasmine and musk and jazzes up your evening in no time.
Shop now: https://secrettemptation.in/products/daisy-jazz-and-ruby-mini-perfume-for-women-pack-of-3-30ml-each
Brightening Roll On and Adore Perfume
This lovely package includes two much-needed practical yet indulging gifts for the special women in your life. 
This gift will provide her with underarm care that works in the evening out her skin tone during the unforgiving summer sun. 
When she's ready to head out for a special occasion, the enchanting scent of Adore Perfume will leave her feeling elegant and beautiful throughout the best experiences. 
Top notes of rose, apple blossom, and geranium make it the perfect match for your party wear.
Shop now: https://secrettemptation.in/products/brightening-roll-on-and-adore-perfume
Give the gift of luxury and beauty with this thoughtful gesture. 
If you are looking for gifting options in personal care products for women, you are spoilt for choices.