Top 6 Fragrance Hacks Every Woman Should Know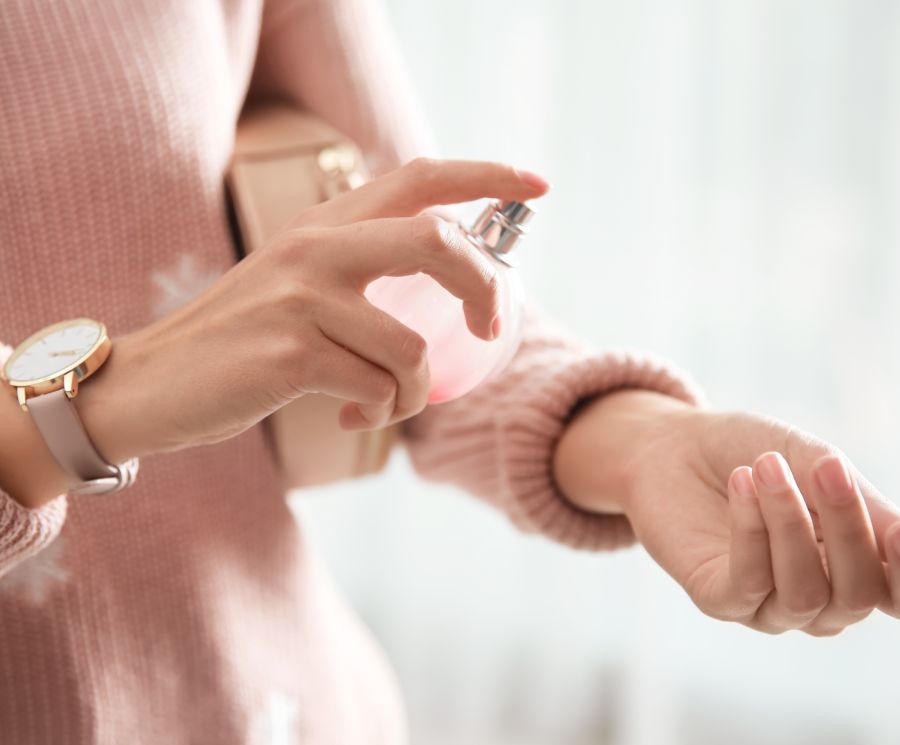 You sure could be the proud owner of multiple fragrances at once. But do you know a few fragrance hacks could add a whole new vibe to your aesthetic? Here are six fragrance hacks that doesn't hurt to know (purrr)!
1. Hair, there, everywhere
Your hair can hold a fragrance longer than your skin. This, however, does not mean you will spray a fragrance directly on your hair. Because if you do, it will make your hair dry due to the alcohol content of the fragrance. Instead, spritz your hair brush twice with the fragrance of your choice. So while you brush your hair next, the fragrance evenly spreads out and sticks to your hair which keeps you smelling exquisite for longer.
2. On (pulse) point
Your pulse points capture a fragrance better and the scent lingers on longer. The points where the blood vessels are closer to the surface of your skin such as your wrists, elbows, the neck, chest, and the back of the knees. Your pulse points exude warmth naturally and help the fragrance waft around you. So, go for the best perfume for women and dab it on your pulse points. Check out Secret Temptation's variety of fragrances to suit your moods and occasions.
3. Moisturize your skin first
Fragrances stay for a longer time when applied to damp and hydrated skin than dry skin. If you are using a lotion, make sure it does not contain a strong fragrance or it will mix with the fragrance of your perfume.
4. You're all about that *base*
A fragrance with a strong base note tends to stay on longer. Go for a fragrance that has woody base notes if you are going to be at a place for a longer time and wouldn't have time to change or go for a touch-up in between. Check out Secret Temptation's fragrances that have a musky and woody base note. To name a few fragrances with strong base notes are Secret Temptation Romance Perfume which has a blend of Animalic, Mossy, and Oriental for its base notes; Secret Temptation Passion Deodorant has an intense base note comprising of musk and woodiness; Secret Temptation Mystery Deodorant has a blend of Vetiver, Musk, Sandalwood, Amber, and Vanillin.
5. Walk, walk, walk, walk, walk
If we could give a spin to Rihanna's 'Work'! So you have a strong perfume just because someone gifted it to you and it's resting over a corner at your dressing table because you dare not use it, surprise! You can spray it into the air and walk through it and vanish, poof! Just kidding, you walk through it after spraying it into the air because the fragrance evenly scatters and leaves a faint misty whiff over you. We get it, Queen of keeping it subtle!
6. But if you can pull off *strong*
Good news then. If you are the femme fatale extraordinaire and like to go bold at times, your fragrance is your greatest ally! Check out strong perfume for women and deodorants by Secret Temptation that have a stronger fragrance which last through the day and makes you smell intoxicating. We cannot get enough of you!