From Chic to Charming, Secret Temptation Body Sprays Can Do It All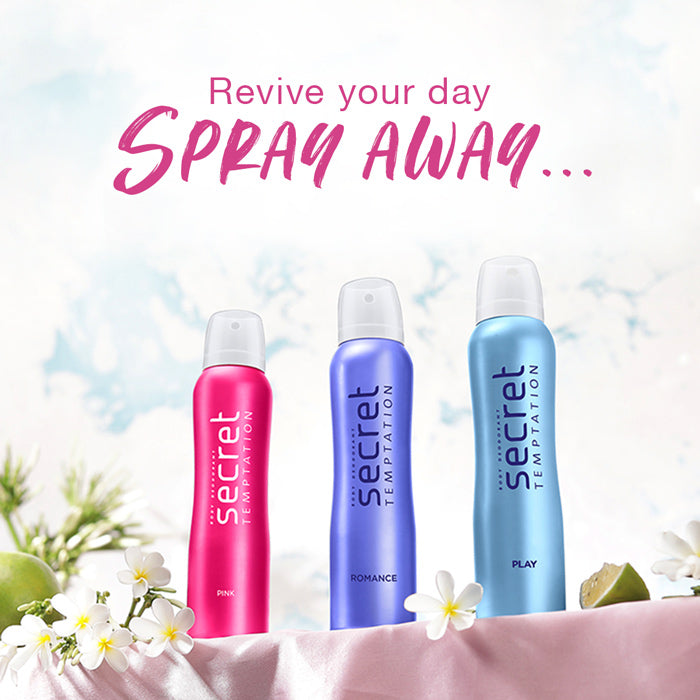 Get ready to step into a world where fragrances become an expression of your every mood. From date nights brimming with charm to sun-kissed vacations filled with cheerfulness, from making a lasting impression in the office to breezy hangouts with friends, the answer to your fragrance desires lies within the exquisite collection of Secret Temptation fragrances.
As we introduce you to the crème de la crème of the Secret Temptation collection, you are about to be captivated. Embark on a sensory adventure like no other!
Secret Temptation's body sprays for women take you into a world filled with delightful fragrances that tickle your senses and embrace the vibrant, confident, and oh-so-modern woman in you. With an enchanting array of varieties, Secret Temptation body sprays have become the ultimate must-have accessory for the woman who wants to dazzle the world with her uniquely charming aura.
Discover Te Amo Collection and Fall Head Over Heels
Te Amo fragrances are a captivating dance of fragrance notes specially crafted to complement the spirited and playful soul of the modern woman. These body sprays for women include Aqua, Breeze, Pearl, Dazzle Petal, and Sparkle. Each variant is a symphony of scents, embracing your individuality and empowering you to embrace your quirks. Be it a burst of fresh florals, a dash of fruity fun, or a hint of mysterious musk, Secret Temptation fragrances has it all!
Sway Away to Fragrance Heaven: For There are more Body Sprays You're Going to Love
Secret Temptation fragrances, as unique as you, offer diverse fragrances to suit every mood, occasion, and personality. Prepare to embark on a fragrance adventure with irresistible body sprays for women, including Pink, Play, Romance, Mystery, Affair, and Passion. 
Craving for a stroll through a blooming garden? Try the Romance variant. Need a burst of tropical paradise? Passion body spray will whisk you away. Looking to add a touch of mystery? The Mystery variant will cast its spell. With Secret Temptation, there's a fragrance for every facet of your fabulous self!
Lasting Allure, All Day Long
What's the point of a fragrance if it doesn't last right? Secret Temptation knows this too well and has created body sprays with long-lasting allure. Spray it in the morning and let the enchanting scent be your faithful companion throughout the day. The carefully curated formulas ensure that the fragrance stays with you, leaving a trail of elegance and charm wherever you go. Secret Temptation fragrances will be your sweet companion for long hours, from boardroom meetings to brunch dates.
Get ready to embrace the joy of being a modern woman with Secret Temptation's playful yet elegant fragrances. The enchanting world of Secret Temptation fragrances makes adding charm and allure to your everyday life easy!
 Are you ready, prepare, brace yourself? Why so much repetition? It seems as if someone is going to war.