Tips on dressing for an interview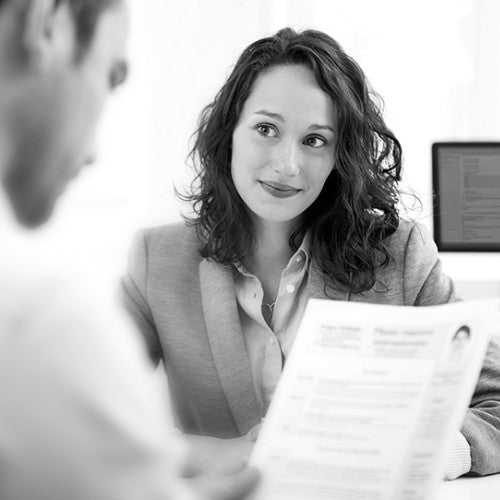 A job interview is your opportunity to make a great first impression on your potential employer and dressing for such interview is a big part of the interview process. Are you prepared to make that terrific first impression? It is however always good to be prepared and have your interview clothes ready to wear so you don't have to scramble at the last minute to find a suitable outfit. If you're wondering what to wear on an interview, the most important thing to keep in mind is that you should look professional and presentable. While your interview attire depends on the job you're applying for, no matter what the position you should be well dressed.
If you're a woman who needs some inspiration for your interview attire here are few tips of what to wear to an interview. You don't need to be boring button down and you don't have to limit yourself to the basic white, blue, or pink button-down shirt. You can experiment with fabrics, like the sheer silk and chiffon and wear colors from bold to subtle. Which works great when layered over a camisole. Try being creative with colors too.  When you're shopping for top remember that the neckline should be modest. You can also keep your clothes tucked in to make it look more presentable.
A classy black dress is the hallmark of a simple yet refined business wardrobe. Invest in a quality dress that doesn't show too much of the knee. A dress with structured fit and nice details. To give your outfit some life you may pair the dress with textured tights. Make sure the pattern is subtle, though - a sheer stripe, cable pattern, or ribbed look adds texture and interest anything that resembles outright fishnets is not work-place appropriate. You can complete the look by adding a nice pair of heels or stilettoes timeless business formal look. Don't be afraid of experimenting with prints. Although you should avoid anything too bright or flashy a two-tone print, in case you are not in a formal work environment. If you decide to wear a bold print limit it to just either the top or the bottom going all bold for an office interview is a big no.
You can wear a
perfume
to complete the look and
Secret Temptation
 give your dreams wings with an intricate harmony of intoxicating Turkish roses, floral geranium and lingering musk. Conquer your heart's desire.