How to make your perfume last long in Winter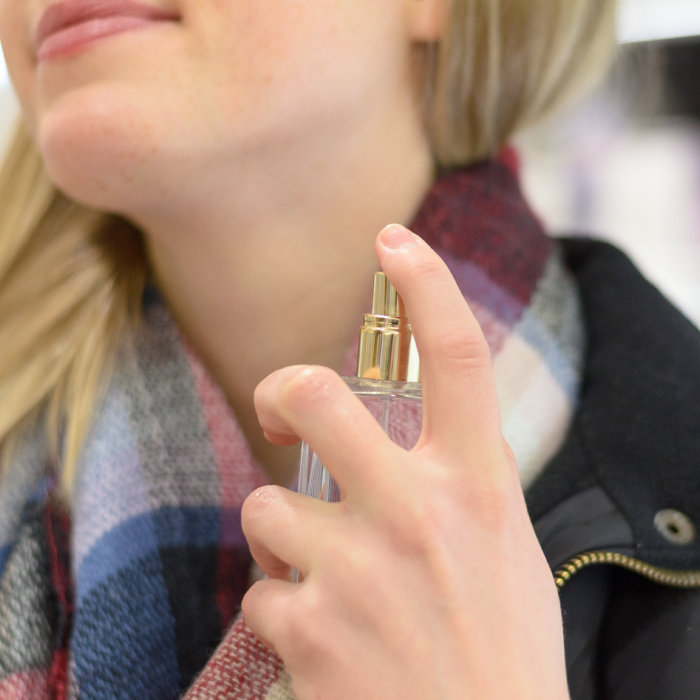 Just imagine - among the hundred options peeping out of the stores' shelf you carefully picked a fragrance for the special winter party. Now, you are expecting the charming fragrance to stay for long, making heads turn and staying in people's memory but… oops! It's just been an hour and it feels like your perfume has already left the party.
Been there, felt that? Wondering how to make your perfume last longer in winter?
No worries! Keep scrolling and stay with us to know the secret.
Tips by Secret Temptation for a Sweet-Smelling Winter:
#1 Moisturise before you spritz!
It's no secret that winter makes our skin dry which makes it difficult for the scent to stay longer. Here comes moisturiser to the rescue! It acts as a layer between your skin and scent that holds the fragrance for long. What primer is for foundation, moisturiser is for fragrance. This tip works in summer as well but in winters you just can't do without it if you're expecting long-lasting results.
Ladies, you need to swear by this! From next time, grab your moisturiser before you grab your perfume.  
#2 Be choosy about your winter scents
When the weather is playing its game to not work in your favour, you play along and turn the tables. The key is choosing a slightly different fragrance. Your summer collection might be full of perfumes that have lighter notes like citrus or floral. All you need to do is look for perfumes that carry deeper notes, that will last long. Vanilla, woods, and tonka beans are some examples of darker and warmer notes.
So next time you are shopping a perfume for winter, remind yourself to check out the notes written on the box.
#3 EDP is the key to smell great for long
Are you also guilty of reading the terms EDP, EDT, and EDC printed on your perfume box and still ignoring it? Well, most of us are so never mind! Read on..
An EDP (Eau de Parfum) is always the best choice for approaching winters as it has a higher percentage of perfume oils that make it last for 6-8 hours. While EDT (Eau de Toilette) renders a quick rush of fragrance that lasts for 2-4 hours, EDC (Eau de Cologne) will fade away after 2 hours.
Make the most of this trivia on your next perfume shopping spree!
Explore EDP range that includes tempting fragrances like Adore (floral), Romance (citrus freshness), and Dream (fruity) by Secret Temptation.
#4 Wool is the best friend of fragrance
Yes, wool not only keeps you warm in winters but it also traps and holds the scent for longer. So next time you head out dressed up in a woollen dress or coat, spray some scent on it along with your skin. This is the easiest and quickest tip among all!