Know Where to Apply Perfume to make the most of it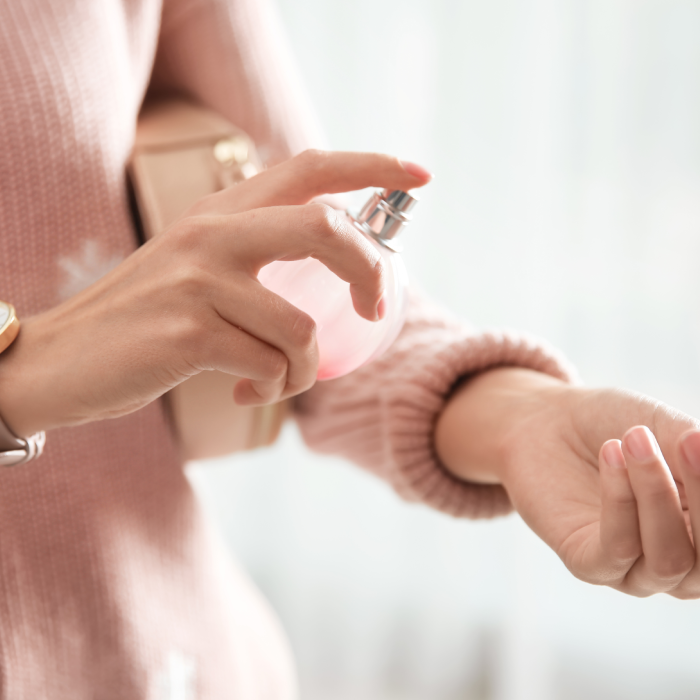 Perfumes are known to be scents which are worn in the body; they are composed of various compounds and essential oils creating a perfect balance to give you the desired fragrance. The oils and raw material substances are often extracted from flowers, herbs, seeds, barks of trees and many more, which helps in creating the different layers of scent. Perfumes are absolutely about your personal choice some may like florals, some like it fruity and some like it woody. Here we will talk about the different points in your body where applying perfume will not only help you smell amazing but it also helps you make it last longer.
Around your neck
Dash in a little perfume around the neck area it helps the smell linger on for longer. Those with sensitive skin who cannot wear the perfume directly in the skin can however spray some in the accessories they would want to wear; it's a great trick to help the scent linger on without affecting your skin.
Inside your elbows
The pulse points on the body are areas where the blood veins flow closest to the skin. These points emit heat which helps the fragrance development. The places like wrists, neck, elbows are such examples. Wear the perfume inside your elbows to make it last longer.
Hair
Hair is one of the best places to apply perfume because the hair strands help you hold the fragrance longer and leaves a trail when you move from one place to another. The scent holds on to the hair fibers, you can apply the perfume directly in the hair strands or just spray on the comb or the brush and you are good to go
Ears
Spray some perfume on the back of your ears it helps in retaining the scent for longer; you can however spray some perfume on top of ears too. Note that oily skin helps to hold the smell longer than dry skin so might want to moisturize the area before you spray perfume on it.
Ankles
Dear ladies before you slide in your heels spray some perfume as your ankles are often moist so this will help to make the smell last longer.
Behind your knees
 Apply some perfume behind your knees the soft area is a perfect spot to wear perfumes as it produces heat and this helps to make the fragrance last longer.
Get in touch with perfumes by
Secret Temptation
, a brand which spells out power and confidence. You might want to check out their varied range of fragrances that have been put up in store and select the best that suits your personality.