Yoga Poses to kick start your day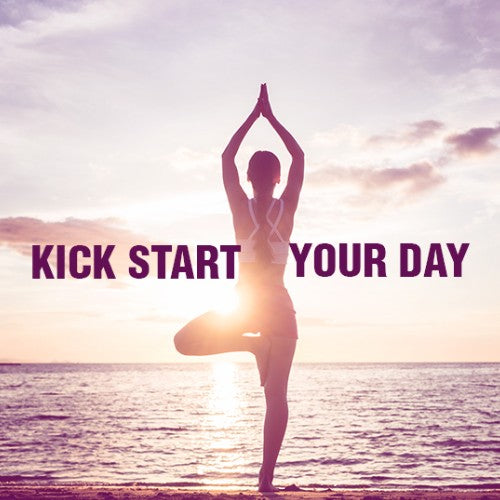 With the world running all about fitness, yoga is an essential part of working out. You can jump-start your day without hitting the gym or going for a run. However, both are also equally fun, although they are comparatively time-consuming. A study published a day we spend most of our time walking, sitting or relaxing, which tends to affect our natural body posture, which is where yoga plays an important role. You can quickly catch up on yoga for 5- 10 mins daily and notice a huge difference.
Here are five stretching yoga positions you can do in the comfort of your room or your bed. These yoga positions will help you stretch out your muscles and help correct your posture and overall wellness. 
1. Forward and backward sweep
Stand tall in a straight aligned position with your arms and legs falling downside with palms facing forward. Now, with that position on hold, move your upper body down, and stretch and hold. Do not bend your knees; push your tailbone while you sweep your arms and touch your feet. Now have while you bring your hands back to your hips and hinge down to the standing position. Do this set for 60 secs hold on each side.
2. Cobra position
The cobra position is one of the most popular and known positions in yoga. It is known to be one of the simplest yet most influential positions. It works on your core muscles as well as your chest and back.
Lie down with your face towards the ground, your legs stretched, your hands on the floor, and your arms close to your shoulders. Now gently lift your upper body and stretch, contract your glutes and extend forward as comfortably as you can, and hold that position for 60secs to 30 seconds with adequate breathing.
3. Gate stretching
The gate position helps you stretch and works on your core, arms and legs. It is, again, an elementary yet influential yoga position. Let us learn how to do this; you can kneel on the ground with your knees wide apart. Now slowly stretch your legs towards the left side, set your foot flat on the floor and keep your knee right below your kip; make sure you align your right and left knee adjacent to each other; slowly turn your pelvis so that the right knee comes forward. Slowly turn the upper torso to the right and point towards the ceiling.
4. Low lunge position
Step one foot back and release one knee to the ground; make sure your front knee is placed close and right over the ankle. Now slowly lift your chest and shoulders back and over the hips. Hold that position and take five deep breaths and slowly release back to its original position. This position works for the hips and quads.