Top 5 Myths Busted for Grooming Roll-on for Women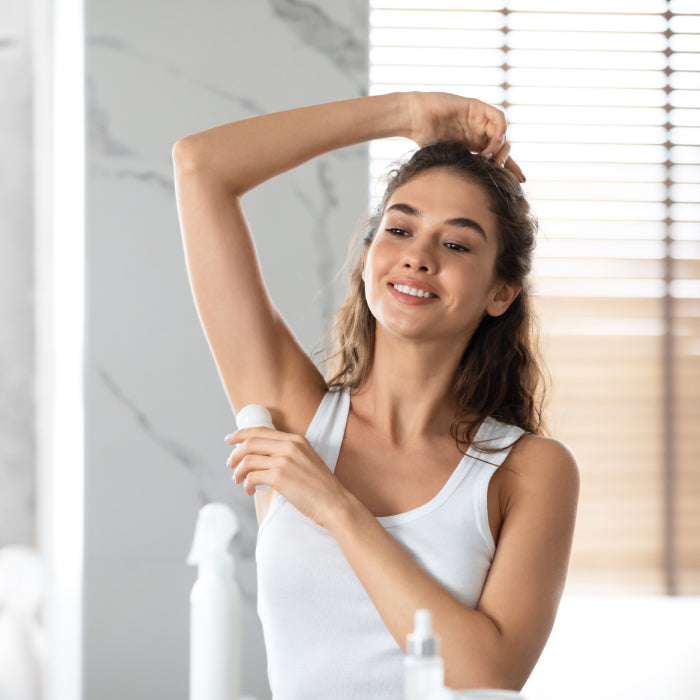 Most of us have heard of the diss on roll-on deodorants for women. And they have been the most unbelievable to pure comedy as they defy any logical explanation or research (interesting, no?). Have you got any personal favourite myths about women's roll-on deodorant? We would like to throw some light on these myths and bust them with gusto. Take a seat and read on.
Myth #1 Roll-on deodorant causes underarm darkening
Truth: There can be various reasons for underarm darkening. Shaving the underarms can cause the area to darken. Sometimes, it is also a genetic issue. And there is a skin condition too related to darkened underarms called acanthosis nigricans. Moreover, deeper skin tones might be prone to developing hyperpigmentation in the underarm area. Go for roll-ons that contain no nasties and have moisturising properties which will keep your underarm area nourished. Check Out Secret Temptation Roll-On Brightening. It has deep moisturising properties that even out your underarm skin tone apart from making you smell amazing!
Myth #2 Roll-ons have a mild fragrance and therefore, cannot control odour for long
Truth: It is the deo actives that control odour and not the fragrance. You can go for a mild and pleasant fragrance in a roll-on and it will last longer. Check out Secret Temptation Grooming Roll-On variants. They are one of the best antiperspirants for women as they provide up to 48 hours of sweat and odour protection and come in different floral and fruity fragrances.
Myth #3 Roll-On deodorants cause a burning sensation on freshly shaved underarms
Truth: Roll-On deos are mild and gentle on your skin. Post-shaving the underarms, the area is a little sensitive but Roll-On deos such as Secret Temptation Grooming Roll-On variants contain moisturising properties which make them nourish your underarm area. So there is no room for worry here as they are a skin-friendly formulation containing no alcohol, aluminium, or paraben. Phew. 
Myth #4 Roll-on deodorants could make the skin sticky or stain your clothes 
Truth: It really doesn't make your skin sticky unless you have put a hell lot of the roll-on deodorant at once (ha ha)! To be honest, they are made to be gentle on your skin and therefore, the texture is meant to be lightweight to make sure your skin doesn't feel sticky. Secret Temptation Roll-On variants have a non-sticky and non-staining formula that ensures your skin and clothes are protected.
Myth #5 Roll-On deodorants might block the pores in your skin
Truth: Roll-on deodorants with no aluminium only work on your skin's surface and control the odour-forming bacteria. They leave no negative effects on your skin. Check out Roll-On variants on Secret Temptation as they are made with skin-loving ingredients and contain no aluminium, alcohol, or paraben. 
Now that the peculiar myths have been busted, you can stop to smell the flowers. OR just smell like them, using your favourite roll-on deos.