Top 5 Fragrances to Slay this Festive Season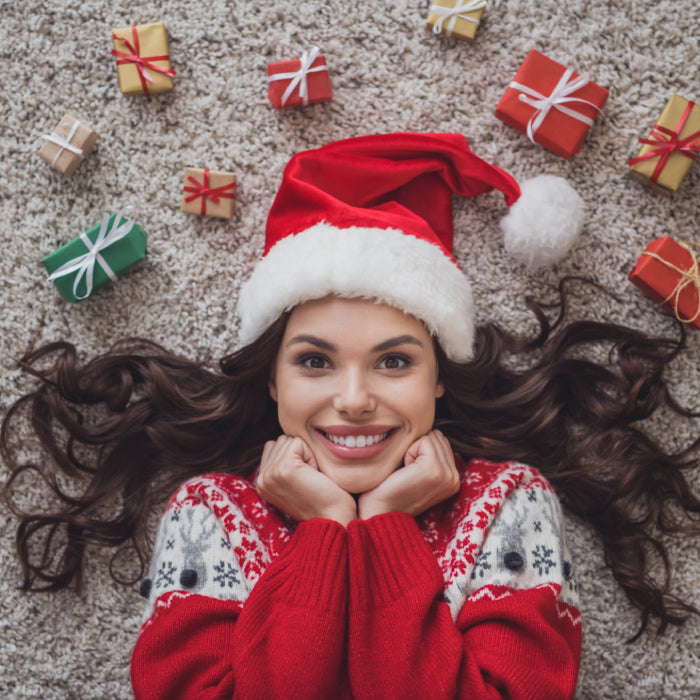 HO HO HOliday season is here and we can't keep calm! 'Tis the season of partying without a stop and slaying in our trendiest winter clothes. So let your hair down and get straight to sass mode. While you get ready to dance endlessly and raise the volume of your style quotient, don't forget to smell a delightful mix of fruity and floral. Here are the top five fragrances for you to sizzle to, during this swell season, as your choicest and the best long lasting perfume for women.
Secret Temptation Romance
This sweet-smelling fragrance opens with a citrusy freshness mixed with Hyacinth for its top notes. It reveals the outgoing and confident aspect of your personality and complements the spirit of celebration this Christmas. Its heart notes contain Jasmine, Muguet, and Orange Blossom. And its strong oriental base has Mossy and Animalic notes. A powerful combination and yet soft and gentle in its personality! When it comes to deos for ladies, this is a slayer with elegance written all over it.
Secret Temptation Affair
Why keep the air calm when you're simmering with that sultriness? Secret Temptation Affair has a combination of Black Currant, Hawthorn, Rose, and Mandarin for its top notes. It's perfect for you if you like to own up to who you are, unabashedly. Your edginess makes you super sexy and stand out from the crowd while making a statement. Have an affair with your gorgeousness and make a lasting impression with this fragrance. It has Jasmine and Violet for its heart notes; and a strong woody and Musk base.
Secret Temptation Passion
Let your passionate heart rule over your fashion sense and set the stage on fire. Dancing out to your favourite tracks this festive season? Be sure to wear a perfume that complements your spark. Secret Temptation Passion engages your senses totally and exudes your magnetism like no other. Its floral and fruity scent is quite arresting and lasts long. It has Bergamot, Apple, Pineapple, and Green for its top notes. The heart notes carry a fresh dose of inspiration concocted with Peony, Muguet, and Aqua. The base is musky and woody making it intense. Get dolled up and unleash your charm with this one. Smells priceless!
Secret Temptation Play
Your cheerful disposition is quite contagious. No wonder you ooze warmth and make friends just like that. Wear a fragrance that complements your sunny and vibrant personality. Secret Temptation Play is a breath of fresh air just like you. It's a symphony of sweet charming delights as it opens with Lotus, Freesia, Cyclamen, and Melon for its top notes. Carnation, Lily, and Peony combine to form its heart notes. And its base notes contain Sandalwood, Musk, Amber, and Cedar. Get playful and make merry!
Secret Temptation Mystery
Well, you're quite hard to figure, aren't you? But who doesn't like to solve a puzzle and fail impeccably at that (your admirers)! Revel in your mysterious and ungraspable personality and take it up a notch. Because, why not? Secret Temptation Mystery is all things attractive and sensual just like you and it only adds to the drama. Its top notes contain Orange Flower, Ylang Ylang, Tuberose, and Violet. The heart notes have Jasmine, Narcissus, Peach, and Plum. The base is a strong and intense combination of Vetiver, Musk, Sandalwood, Amber, and Vanillin.
Sorted then? You could set each of these fragrances for all the different parties and events you're attending this
Christmas
, teaming them up with your flavours of fashion for each theme. Cheers to all the good vibes you're going to spill!