Gifts to Tie for: Rakhi Hampers for Sisters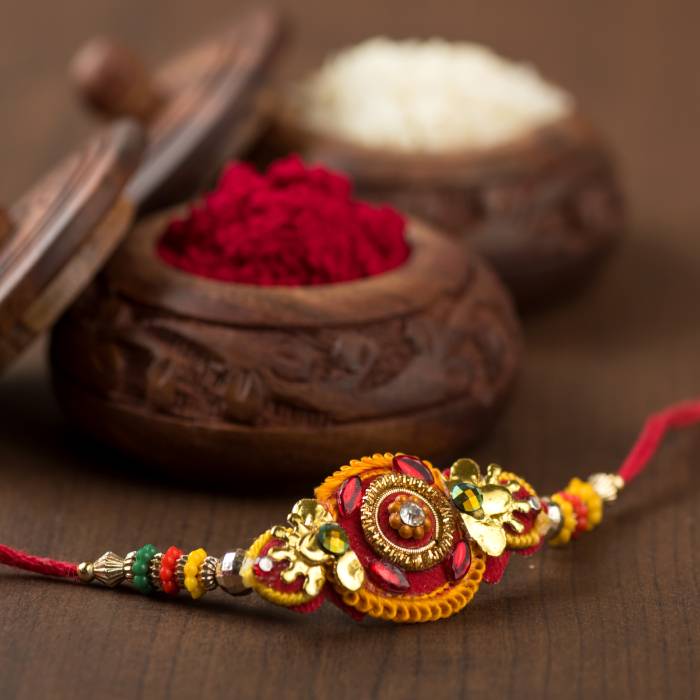 Raksha Bandhan, the splendid celebration of sibling shenanigans, is creeping around the corner like a mischievous squirrel aiming to steal some almonds! It's time to splurge and pamper your darling sister with gifts that make her do a victory dance that rivals Shakira's moves. And guess what? Secret Temptation is all set to make your Rakhi gifts for sister unforgettable. Ready to sprinkle the fragrance of love and laughter all over this rakhi festivity? Keep scrolling!
Chocolates, jewellery, dress, or shoes… can't decide what to gift your sister? Here's what she'll like the best. A couple of mesmerising fragrances packed in an adorable gift box that shouts, "It's for a charming princess". Secret Temptation presents exquisite Rakhi gift hampers for the sisters' collection. You'll find a variety of fragrant wonders designed to delight and pamper the cheerful and modern women in your life.
Te Amo Deodorant Rakhi Gift Hampers for Sister: Embrace the Essence of Love
Ignite the spirit of Rakhi with the Te Amo Deo Collection by Secret Temptation. Each deodorant in this collection is a masterpiece, encapsulating modern women's vibrant and joyful energy. From zesty citrus notes to delicate florals, these deodorants are a symphony of scents that will complement your sister's cheerful personality. The long-lasting feature of these fragrances ensures she stays fresh and confident throughout her day, making it a gift she'll cherish.
Perfume Rakhi Gifts for Sister: A Gift of Elegance
Secret Temptation's Perfumes Collection is the perfect choice for your sister's gift if she is the one who exudes elegance and allure. Each perfume is a work of art, blending captivating notes that capture different moods and styles. Whether she's stepping into a boardroom meeting or enjoying a night out with friends, these perfumes will add a touch of sophistication to her presence. These Rakhi gift hampers for sisters carry charming fragrances she'll always keep close to her.
Perfume Roll-On Rakhi Gift Hampers for Sister: Fragrance On-the-Go
Modern women are always on the move, and the Perfume Roll-On gift set is their ideal companion. Compact and convenient, these roll-ons allow your sister to refresh anytime, anywhere. It's like giving her a magical wand that adds a sprinkle of enchantment to her day. Whether she's conquering the world or just sipping coffee at a café, these roll-ons ensure she radiates elegance and confidence with an instant perfume burst. From the gym to the office to a spontaneous night out, your sister will remain the embodiment of freshness.
This Raksha Bandhan, break away from the ordinary and gift your sister a token of love that genuinely reflects her spirit. Rakhi gifts for sister by Secret Temptation are more than presents. They're an expression of your admiration for her cheerful and modern personality. Let the scents envelop her in a world of joy and confidence, making this Rakhi an unforgettable celebration of your sibling bond.
So, why wait? Explore Secret Temptation's fragrant gift sets and make these Rakhi moments indelible.